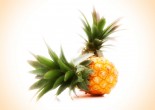 Pineapple is not only juicy, exotic and delicious, it's a great source of healthy nutrients. This tropical fruit is a natural digestive enhancer due to its bromelain compound, which is a proteolytic enzyme.
Mar, 18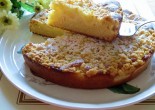 Pineapple-Coconut Pie Ingredients: 1½ cups sugar 3 tbsp. cornmeal 2 tbsp. flour 4 large eggs, lightly beaten
Nov, 24
In this week's young and beautiful special we are taking a closer look at goji berries and pineapple. I love those exotics foods, do you?
Sep, 05