Ingredients: 1lb of calf's liver – thinly sliced 4 large onions – thinly sliced
May, 18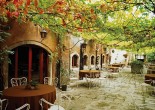 In this week's special I'd like to take you to Venice and show you the best eateries in this romantic city on a water.
May, 18
Italian cuisine like many Mediterranean cuisine is considered healthy. Mainly because its always made from scratch, from fresh from the best ingredient.
May, 18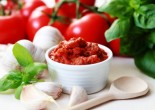 In a winter we crave sun, lazy afternoons by the beach, Al Fresco dining and long warm nights in a company of friends and family. Last summer I travelled across Italy to collect authentic and special Italian pasta recipes.
Jan, 15