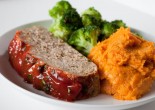 If you don't plan to make traditional stuffed turkey this season, than this post is for you! Are you thinking about creative dishes and innovative methods?
Nov, 24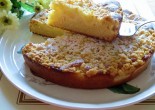 Pineapple-Coconut Pie Ingredients: 1½ cups sugar 3 tbsp. cornmeal 2 tbsp. flour 4 large eggs, lightly beaten
Nov, 24
The simplest ingredients can become elegant with a creative presentation.
Sep, 12
Mix the unmixable. Being creative in the kitchen, means to be bold. Don't be afraid to put together the ingredients that you never mixed before.
Sep, 12