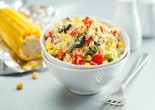 Ingredients: 10 oz. (280 ml) chicken stock 6 oz. (175 g) uncooked couscous 3 tbsp. olive oil 2 tbsp. fresh lime juice 1 tsp. red wine vinegar 1/2 teaspoon ground cumin
Jun, 18
Ingredients: 2 tbsp. of butter 2 cloves chopped garlic 1 teaspoon dried tarragon 1/4 cup dry white wine
Jul, 06
Oysters can be called a classic aphrodisiac, food for lovers and love, because their nutrient content increases libido in both genders. Oysters are low in cholesterol and fat and are excellent sources of protein.
Jul, 06
Ingredients: 1 cup sliced raw almonds 2 tbsp. sugar 3 tbsp. red wine vinegar 1/3 cup extra-virgin olive oil
Jun, 28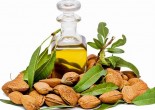 Healthy snack should not only manage your hunger and cravings, it should also provide nutritional benefits. That's why I think nuts are best snacks ever!
Jun, 28
Аспарагус – ветвистый и колючий комнатный цветок, знаком всем, однако не все знают, что молодые побеги аспарагуса – деликатес, обладающий нежным вкусом.
Apr, 23
Ингредиенты: 1 кг свежей спаржи 8 чашек воды 4 ст.л. сливочного масла Полчашки нарезанного белого лука Полчашки нарезанного лука-порея
Apr, 23