Koeksister is a treat in South Africa, which is a syrup-coated doughnut. It can be finished with sprinkling of coconut but more often its Africaner version can be seen.
Sep, 04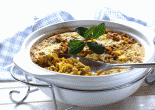 The culture of eating out is well-developed in South Africa. The restaurants offer traditional or modern South African cuisine.
Sep, 04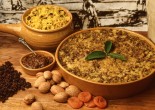 So many nations contributed to the cuisine of South Africa that it resembles a patchwork now. Its versatility has been formed for centuries.
Sep, 04