Curry - a mixture of spices on the basis of turmeric. Curry is a light brown or yellow dry powder. This spice is widespread in many countries.
Jul, 27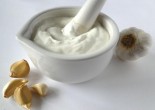 Ingredients: 1 egg yolk 1/4 cup fresh lemon juice 15 cloves garlic, crushed 1/2 cup olive oil
May, 10
Ingredients: 2 tbsp olive oil 1/4 cup peppercorns 1/2 cup crème fraîche 1/2 cup beef stock Salt & Pepper to taste
Jan, 12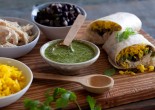 If you want to cook dishes of Cuban cuisine you should learn to prepare sauces, which are at the basis of many dishes. Meat is served in light sauces in Cuban cuisine. Mojo sauce is the most popular one.
Dec, 15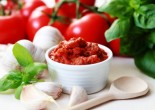 In a winter we crave sun, lazy afternoons by the beach, Al Fresco dining and long warm nights in a company of friends and family. Last summer I travelled across Italy to collect authentic and special Italian pasta recipes.
Jan, 15