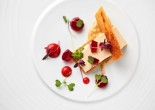 Cocktails in ice spheres. Caviar made of olive oil. Disappearing transparent raviolis. Sound cool? Well these are all examples of Molecular Gastronomy.
Nov, 21
I am back on my favourite topic – superfoods. Superfoods do prove that they give you that extra super boost for your physical and mental health.
May, 11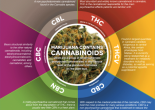 Cannabidiol (CBD) is one more compound of marijuana that also needs attention.
Apr, 05
It is always hard to lose weight even if you need to lose several pounds. Here are the best new books on diets that can help you to reach your ideal shape.
Mar, 24
The cuisine is diverse in Amsterdam as the city itself with its multi-cultural background.
Mar, 06
Game meat is lower in calories and saturated fat in comparison with domestic meat. For instance, Siberian game usually feeds on wild plants and this means it does not contain herbicides and pesticides.
Jan, 24
Purple sweet potatoes have huge benefits for human health. It is a staple food in Africa, while Asians consume its leaves as well. Sweet potatoes have many antioxidants.
Jan, 10