While few of us these days would consume a piece of meat that has a 40 per cent fat content, it's estimated that most people today get about 40 per cent of their daily calories from fat.
Aug, 15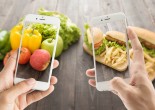 Get creative with your condiments this summer and pimp your yoghurt with a savoury twist!
Jul, 26
Unless you've been living in an actual cave, you've probably heard all about the Paleo – or "caveman" – diet. Maybe you've even tried it. But is it healthy? And does it work?
Jun, 29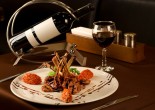 My journey to discover the benefits of healthy lifestyle started with personal experience. In my twenties, a few cups of coffee in the morning, a few glasses of wine in the evening, and junk food in between were not a problem.
Jan, 01
Hello and welcome to the world of wellness and nutrition, gastronomic adventures, fun recipes and restaurant reviews. I am Alina Reyzelman, and I am passionate about food, cooking, healthy lifestyle, learning and sharing my findings with you.
Jan, 01