Yes, wine may protect our hearts when consumed in moderation — defined as up to one drink per day for women, and up to two drinks per day for men, according to US dietary guidelines.
Sep, 30
Whether you're plugging away on a demanding work project or aiming for a personal best in your next marathon, eating better can support your efforts.
Sep, 24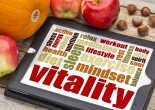 How do I make an intelligent choice between getting enough sleep, eating well and regularly exercising?
Sep, 12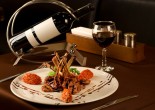 My journey to discover the benefits of healthy lifestyle started with personal experience. In my twenties, a few cups of coffee in the morning, a few glasses of wine in the evening, and junk food in between were not a problem.
Jan, 01
Hello and welcome to the world of wellness and nutrition, gastronomic adventures, fun recipes and restaurant reviews. I am Alina Reyzelman, and I am passionate about food, cooking, healthy lifestyle, learning and sharing my findings with you.
Jan, 01