Last week, the world celebrated St. Patrick's Day and I thought it would be good to try Château and Cornuchef Rotisserie to prepare a special lamb dish with Guinness sauce.
Mar, 31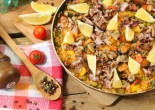 Easy and delicious recipe that will help you incorporate seafood into your diet ...
Mar, 20
Iceland is located between North Atlantic and Artic Oceans. Volcanically active Iceland is famous for stunning landscapes of sand and lava fields, glaciers, mountains and rivers. The ...
Mar, 20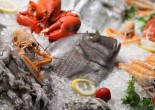 Fish and shellfish are a primary source of protein and omega-3 fatty acids. These essential nutrients are vital for nervous and brain systems, muscle growth, and blood ...
Mar, 20
I keep exploring the benefits of varicose foods and in this week's special are nutritious pineapple and papaya. I was fascinated to find out that those fruits ...
Mar, 14
This week's healthy tip is dedicated to figs, wonderful exotic fruit, natural libido booster and nature's medicine. Figs have been a nutritious food source for thousands of ...
Mar, 14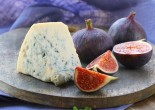 Ingredients
4 ripe figs, sliced
3 tbsp. olive oil
1 tbsp. balsamic vinegar
½ cup gorgonzola
6 oz. (175 g) smoked duck breast
1 cup watercress
Salt ...
Mar, 14