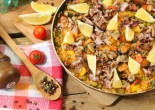 Easy and delicious recipe that will help you incorporate seafood into your diet ...
Mar, 20
Iceland is located between North Atlantic and Artic Oceans. Volcanically active Iceland is famous for stunning landscapes of sand and lava fields, glaciers, mountains and rivers. The ...
Mar, 20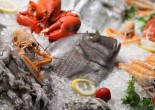 Fish and shellfish are a primary source of protein and omega-3 fatty acids. These essential nutrients are vital for nervous and brain systems, muscle growth, and blood ...
Mar, 20