A new study finds that barley reduces bad cholesterol, and we know you're wondering: Does beer count?
Dec, 04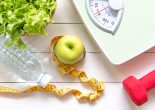 You're working like a dog — hitting the gym, tracking calories — but you just can't shrink your pooch. Learn six surprising reasons the scale is stuck, plus how to make over your metabolism.
Sep, 19
Fall flavors can add a nutritional punch.
Sep, 05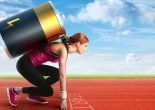 Boost your energy level and supercharge your life with our feel-better-faster guide, chock-full of the best ways to instantly elevate your diet, your workout, and your get-up-and-go.
Aug, 22
Forget what you've heard about eggs and cholesterol. One expert shares why you should think again about snubbing the breakfast staple.
Jul, 31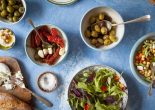 Weight loss aside, switching to a Mediterranean-style diet for just eight weeks can have long-lasting health benefits. Here's how.
Jul, 20
Your mother always told you to eat your vegetables, but now everyone seems to be drinking them. Should you make like Gwyneth Paltrow, Jessica Alba, and Salma Hayek and start juicing?
Jun, 28