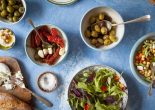 Weight loss aside, switching to a Mediterranean-style diet for just eight weeks can have long-lasting health benefits. Here's how.
Jul, 20
Your mother always told you to eat your vegetables, but now everyone seems to be drinking them. Should you make like Gwyneth Paltrow, Jessica Alba, and Salma Hayek and start juicing?
Jun, 28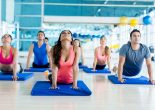 Feeling like you have purpose in life can make your sweat sessions more effective, says a new study.
Jun, 08
You're working like a dog — hitting the gym, tracking calories — but you just can't shrink your pooch. Learn six surprising reasons the scale is stuck, plus how to make over your metabolism.
May, 25
Japan is a popular destination for its historical sites and rich cultural heritage, but also as a culinary destination in its own right.
Mar, 13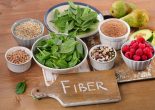 Eat right, look younger — it's as simple as that. Here are 7 anti-aging foods that may help to erase wrinkles and help you look younger.
Mar, 12
Burgers, tacos, pizza — find out which of your fast-food favorites aren't so bad after all. Our list includes picks from KFC, McDonald's, Taco Bell, and more, plus healthy fast-food desserts.
Mar, 05