While the world of cocktails may seem to be constantly evolving, year after year it's the classic recipes that customers continue to demand.
Jan, 09
Beyonce's latest venture? Taking her talents to your kitchen (cue throwback fave "Cater 2 U") and offering a vegan food service. Here, the pros and cons of adopting the pop star's plan.
Dec, 29
A new study finds that barley reduces bad cholesterol, and we know you're wondering: Does beer count?
Dec, 04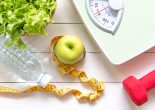 You're working like a dog — hitting the gym, tracking calories — but you just can't shrink your pooch. Learn six surprising reasons the scale is stuck, plus how to make over your metabolism.
Sep, 19
Fall flavors can add a nutritional punch.
Sep, 05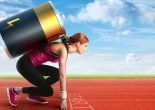 Boost your energy level and supercharge your life with our feel-better-faster guide, chock-full of the best ways to instantly elevate your diet, your workout, and your get-up-and-go.
Aug, 22
Forget what you've heard about eggs and cholesterol. One expert shares why you should think again about snubbing the breakfast staple.
Jul, 31