Pear, mushroom and pomegranate stuffing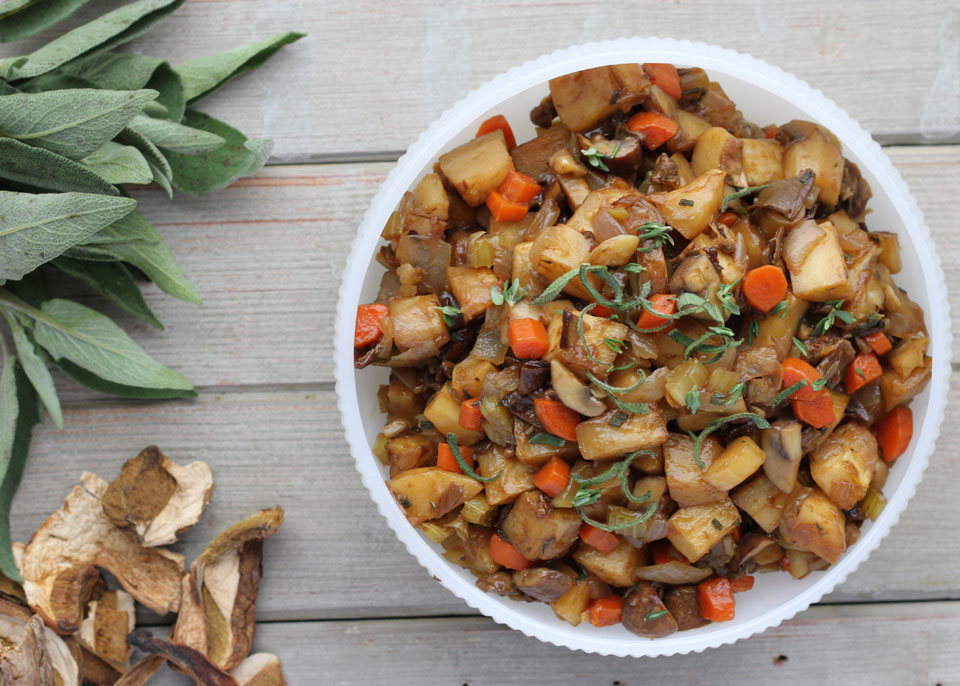 Ingredients:
1 tbsp. olive oil
10 oz. (300 g) mushrooms
Couple of stalks celery
Several sage leaves
2 tbsp. thyme
9 oz. (250 g) baguette cubed
1 big pear
1.4 cups prunes, without seeds
1 cup chicken broth
1 cup pomegranate juice
Preparation
Preheat the oven to 375 °F (190 °C).
Heat the oil in a skillet on high-medium heat. Combine mushrooms, sage, celery, and add thyme to the mix.
Cook the mix for 7 minutes to make the ingredients soft. Season with salt and pepper.
Transfer all this to the bowl and add baguette cubes. Bread cubes serve well to absorb moist.
Peel and core the pear. Cut it in cubes. Add prunes and juice to the mix.
Take the baking dish, and combine vegetables with bread and pear mixture. Cover pan with foil and bake stuffing for 40 minutes.