Traditional dishes of Cuban cuisine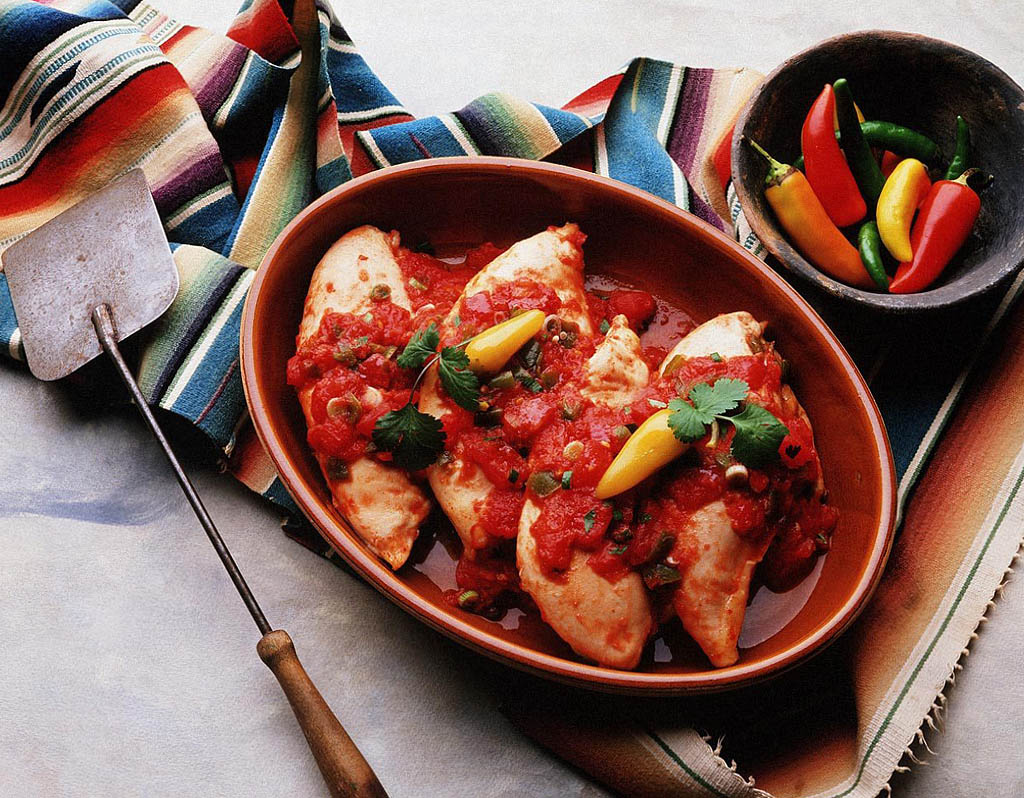 The main feature of Cuban cuisine is its simplicity. However, the cuisine is robust and includes many delicious dishes loved throughout the world. It was influenced by cuisines from different parts of the world. You can find dishes of Spanish, African, French, Portuguese, Arabic and Chinese cuisines in it. Cuba was a very important port in colonial times. Elements of different cultures mixed together in Cuba and formed the cuisine that is convenient for people from different countries.
You will fall for Cuban cuisine if you try at least some of its dishes such as Ropa Vieja (shredded beef in Cuban style), Mojo (marinated pork shoulder roast), hearty chicken stew with sweetness that comes from raisins and flavor from alcaparrado (mix of stuffed olives and capers). When you need to have a snack, there is Cubano for it. Cubano for Cubans is like hamburger for Americans. It is made of Cuban ham and cheese. Medianoche is a good substitute for Cubano. Its recipe is slightly different.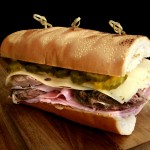 There is also Frita Cubana – a highly seasoned burger. They say that it was first made at a Cuban sausage factory. Those who did it wanted to find out if the seasoning was good for chorizo sausage. They fried a small amount of filling and liked it! This is how famous midday snack appeared. It is really spicy as it includes garlic, onion, salt hot and smoked paprika, cumin, Worcestershire sauce and ketchup. Elena Ruz is also a very popular sandwich. It's a name of a young society debutante in the 1930s, who asked the waiter of El Carmelo, a popular restaurant in Havana to prepare a sandwich of Cuban bread, with cream cheese on one bread and strawberry jam on the other. There are thin slices of turkey breast between them.
Cuba is an island and fish dishes are very popular. Seafood ingredients are added to staple dishes. Cuban escabeche is a famous fish stew in Cuba.
Meat dishes include Bistec de palomilla (round steak marinated in garlic, lime juice, pepper and salt and fried then), Boliche (beef stuffed with chorizo sausauges), Vaca Frita (fried marinated skirt steak) and many others.
Among the classic side dishes are fried sweet Platains, Yuca fingers and Malanga Fritters. Malanga looks like a yam but has a flavor of potato. This root vegetable is consumed in many tropical countries. When you grate Malanga, butter makes it crispy and tasty. Malanga fritters should be dipped into Tamarindo ketchup.
As for dessert, Cubans love sugar cookies with guava, Cucurucho (mix of coconut, sugar and other ingredients wrapped in a palm leaf), Dulce de leche(condensed milk or milk jam as some people say), Flan (custard dessert with caramel layer on it), etc.
Cuba Libre Granita is an interesting refreshing dish that is made of rum, coca-cola and fresh lime juice. A famous cocktail was turned into a delicious summer treat. It is so easy to make it! The mixture should be frozen for 4 hours, stirred from time to time and it is ready!
You can try Cuban drink Batido (blended beverage of fruit, milk and ice). Pineapple mojito also deserves your attention. They add pineapple- and coconut-infused rum, fresh pineapple and mint. All these dishes can be found in any part of Cuba.