Acai and Spirulina
I am back on my favourite topic – superfoods. Superfoods do prove that they give you that extra super boost for your physical and mental health. Today, I'd like to talk about acai and superlina, my favorite superfoods that could provide most well-rounded nutrition in a smaller, more powerful dose than other superfoods. These amazing health boosters are not only great for its nutrient-packed properties and wellness benefits, but its their abundance and easy availability that makes them even more attractive.
Acai berries are higher in antioxidants than all other berries. These magic berries are lower in sugar compare to goji berries, its rich in omega-3 fatty acids, and it includes protein. Did you know that many modern beauty products are carrying acai oil? Due to the oil's high antioxidant content beauty products made with acai are great natural alternative to chemical based skin-care products that harm the skin. For example, Brazilians have been eating acai berries for many centuries to treat various skin conditions. Superfood berries are low-glycemic, and it helps to assist in healthy blood sugar levels and a healthy weight. Acai berries also contain as special compound called the anthocyanins and it knowns to play a role in our cellular protection system, helping to keep cells strong against free radicals. Acai berries also help to boost energy, manage mental function and improve blood flow. This superfood is full of surprises, it have also been linked to enhanced eyesight and treating anxiety.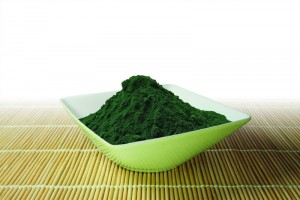 Spirulina is often called "The Miracle of the Sea", andits trurly spirulina one of the most renowned superfoods to date. Did you know that astronauts eat superlina in the space? Due to its nutritional value,  properties and potency, it's the number one food for experts in the space station.  Spirulina is one of the most potent sources of chlorophyll on the planet and it packed with antioxidants, high in protein,  and has wide variety ofvitamins and minerals. Spirulina is a natural algae powder and its is used to treat weight problems, diabetes, high cholesterol to emotional disorders. Spirulina has 65% protein and amino acids including the essential amino acids, gamma linolenic acid (GLA). In additional to that it is high in chlorophylls which removes toxin from blood and boosts immune systems. On top o fthat Spirulina has high content of calcium, bioavailable iron and amazing antioxidant capacities. So, you can easily claim that this superfood can help with to manage anti-inflamatory issues and helps to boost immune system.