Gourmet Duck Liver in Red Sauce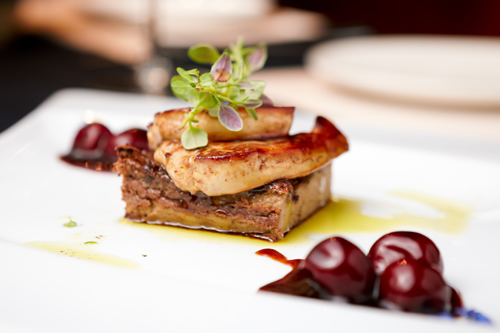 Cherries are a wonderful spring produce and why not to mix seasonal foods with gourmet cooking methods?
Ingredients
1 tbsp. olive oil
1/2 cup fresh cherries
1 cup red dry wine
1 tsp. sugar
Pinch of chilli powder
Pinch of French herbs mix
Salt and pepper to taste
Preparation
In a frying pan, add a little olive oil and cook cherries with red wine for ten minutes. Add sugar and spices. Cook liver in the sauce for 2-3 minutes. I recommend serving this dish with roasted asparagus and spinach salad.