Exotic Fruits Alert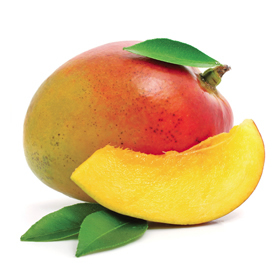 Traveling to Maldives inspired me to write about the benefits of the exotic fruits. Tropical fruits can contribute to healthy nutrition by improving digestion and protecting against the signs of aging. Fruits such as coconut, papaya, mango, and pineapple have a tender, sticky-sweet composition and rich flavourful essence but also they have medicinal properties and high nutrient content. For example, mango is known in India as a 'super fruit' for its rich variety of nutrients. This tender fruit has a high amount of powerful antioxidants such as vitamin A, C, E, and selenium. This extraordinary combination of vitamins fights heart disease, hair loss, bacterial infections, menstrual disorders, and eyesight issues related to aging. Vitamin E regulates sex hormone function and promotes strong reproductive health. Mango has bioactive compounds known as esters, terpenes, and aldehydes, which are known for their positive impact on treating digestion problems.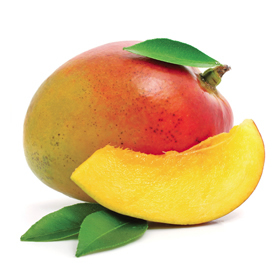 Mango helps to regulate appetite and decrease acidity in the stomach as well as normalise insulin levels in the blood. Other enzymes, such as magneferin and katechol oxidase, act as an antidote to toxins, prevent infections, and help to promote youth and longevity. Mango has lots of soluble fibre called pectin. It lowers bad cholesterol, and together with phenols present in mango, it helps to prevent cancer. Mangoes are good for improving concentration, since they contain glutamine acid, which strengthens memory and maintains the health of brain cells. This magical fruit also has potassium, copper, amino acids, and vitamin B complex. Mango is also rich in iron, which helps to prevent anaemia during pregnancy and regulate menopause in women. Another important element is the presence of tryptophan that helps to produce serotonin that regulates good mood and positive attitude!
Mangoes come from the same family of trees as cashews. There are more than fifty types of mango that vary in shape, weight, and colour. Mangoes were discovered at least four thousand years ago in Southeast Asia and Himalayan region of India, and even until today they are considered the national fruit of India. Ancient Sanskrit literature described the mango as 'king of fruits'. There are many methods for cooking mango, one of the most famous dishes made with mango is Indian mango chutney, which is prepared with green chillies, onions, and spices. Mango is often used in Thai cuisine; sticky rice with mango is a popular dish. Fresh mango is used in salads, marmalades, and puddings.